Late night show host James Corden has revealed his plans to move back to the UK with his family after staying in America for one more year.
"I love where we live, I love being in Los Angeles… I love it but we always knew it was an adventure and not a final destination," he said in an interview on Good Morning Britain yesterday.
"This place is amazing, this little island. The things it's created, the things it's given the world. I've always been very proud to call it home," he said of the UK.
READ MORE: Tom Brady and Gisele Bündchen announce divorce after 13 years of marriage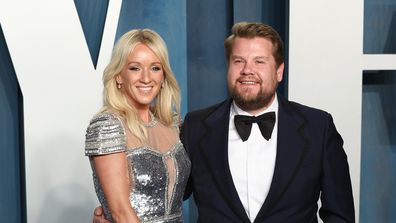 He also announced recently that he would be stepping back as host of The Late Late Show after filming one last season.
"It's going to be really emotional. It's going to be a real thing to draw it to a close. I'm so proud of what we've done," he said.
The announcement of the move comes after Corden has received intense backlash over being banned and unbanned from New York restaurant Balthazar last week.
Restaurant owner Keith McNally wrote in an Instagram post on October 18th that, "James Corden is a hugely gifted comedian, but a tiny Cretin of a man. And the most abusive customer to my Balthazar servers since the restaurant opened 25 years ago," detailing two incidents managers reported to him.
The first involved Corden being nasty to the waiter after he found a hair in his food, and the second time being when his wife's egg yolk omelette had traces of egg white in it.
READ MORE: Great Balls of Fire singer Jerry Lee Lewis dies, aged 87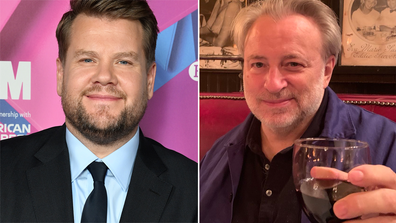 But the restaurateur swiftly backflipped on his ban a few hours after, saying the comedian had called and apologised profusely.
This didn't stop the wave of backlash on James Corden, however, with resurfaced clips of him not knowing his staff's names, accounts of being arrogant on set, and even other influencers witnessing his demeaning behaviour with waitstaff coming to the forefront.
But the comedian claims he didn't do anything wrong in an interview with The New York Times
"I haven't done anything wrong, on any level," he said. "So why would I ever cancel this [interview]?… I feel so Zen about the whole thing because I think it's so silly.
"I just think it's beneath all of us. It's beneath you. It's certainly beneath your publication."
For a daily dose of 9Honey, subscribe to our newsletter here.
20 total views, 2 views today