Leni Klum says she is well aware that she "got a lift into" modelling, thanks to her supermodel mum Heidi.
"It's just a fact. My parents are famous," Leni told People in a recent interview, hitting back at the "nepo-baby" stereotype, referring to celebrities who have famous parents.
"I did get help starting off, and I know that people would dream to start off with what I had. I'm so grateful that I've been able to take what was gifted to me by my mum."
READ MORE: Tom Brady and Gisele Bündchen announce divorce after 13 years of marriage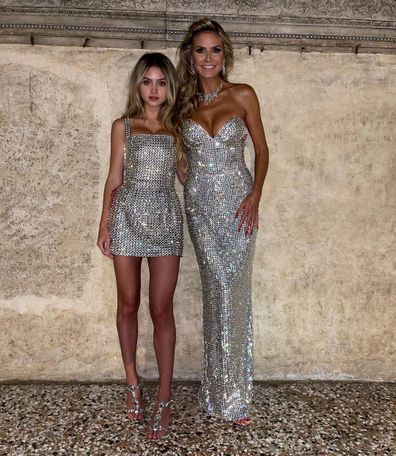 She added: "But I am doing the work and putting in the time. Now I'm working on my own, traveling alone, going to school. My mum and I just have the same love for the same thing."
Leni is the daughter of the supermodel, 49, and her ex Flavio Briatore. Singer Seal adopted the teenager as a baby when he was married to Klum.
The 18-year-old is currently studying interior design at university, but that hasn't stopped her drive for modelling.
She recently featured in a controversial campaign with her mother for lingerie brand Intimissimi.
The campaign featured the mum and daughter duo dancing around playfully while lip-syncing to a classic Italian opera song.
READ MORE: Great Balls of Fire singer Jerry Lee Lewis dies, aged 87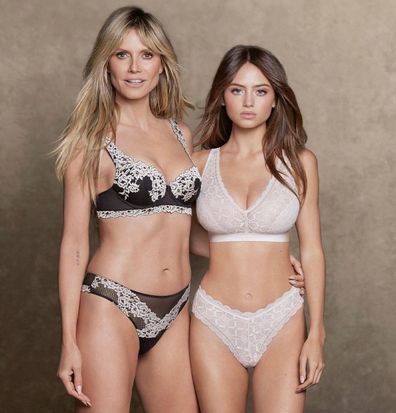 The campaign garnered plenty of internet attention, some of which was negative.
"I like to think I'm progressive [with] these things but [a] mum and daughter in lingerie in the same video shoot is just a bit ick," one user wrote.
Another added, "Weird in many ways."
But Leni insists it wasn't. "My mum and I are just completely comfortable around each other and we were dancing around the whole day," she recalled.
"That was what we had to do, and we do that anyway, so it just fit right. It was just such a fun day."
For a daily dose of 9Honey, subscribe to our newsletter here.
94 total views, 2 views today