Katy Perry has set the record straight, revealing that her creepy on-stage eye twitch was merely a stunt.
Whilst performing during her Las Vegas "Play" residency, the songstress sparked concern from fans who noticed the strange eye twitch.
Following the show, Perry posted a video of the moment, confirming that it was a party trick: "Welcoming all my #flatearthers #spaceisfakers #birdsarentrealers #skyisntbluers to come see my broken doll eye party trick [in real life] in Vegas next year!"
READ MORE: 'Secret' that kicked off explosive Hollywood feud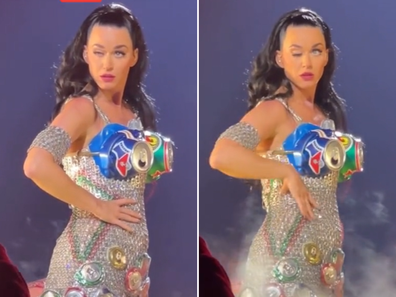 She added, "Heck I pour beer out of my t–s (that's a party trick too… I don't actually lactate hops silly goose!)."
In the same post, the 38-year-old confirmed that she would be extending her Las Vegas residency with 14 more concerts.
"The show's set list is a fun [ride] through memory lane going all the way back to 2008, a time when we weren't all frozen by the paranoia of our own echo chambers!"
She continued, "Hope to sing along with you in 2023! And we'll drink, this one's on me, cause we're all #chainedtothealgorithm."
READ MORE: Kanye West jokes about being dropped by companies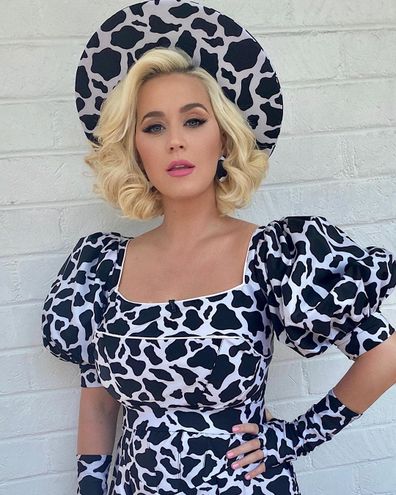 Earlier this week, viral videos circulated online of the moment in which Perry's right eye closes, she reaches up to touch her temple, her eye slowly opening and closing again, before asking the audience to "make even more noise for my band!"
Fans of the Firework singer, who was dressed in a bedazzled dress with beer cans fixed to the bust, questioned the "odd" clip.
"Maybe her eyelashes are stuck?" one suggested. Another claimed she "looks possessed".
READ MORE: Ashley Judd shattered leg from grief-induced clumsiness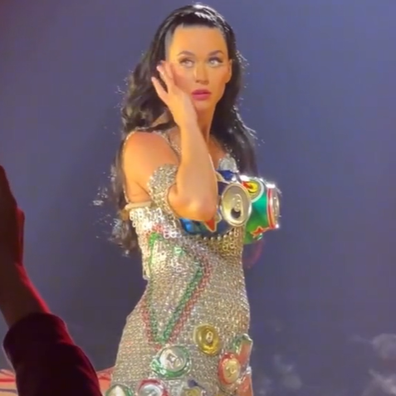 Fans jumped to the comments to express relief, and amusement, after Perry's post confirmed the twitch was, in fact, a stunt.
"HOW DO I DO THIS!?!? I want to learn so bad!!!" one user joked.
"This is genius," another added. "Maybe people will stop texting me asking me what's wrong with your eye now."
For a daily dose of 9Honey, subscribe to our newsletter here
78 total views, 2 views today