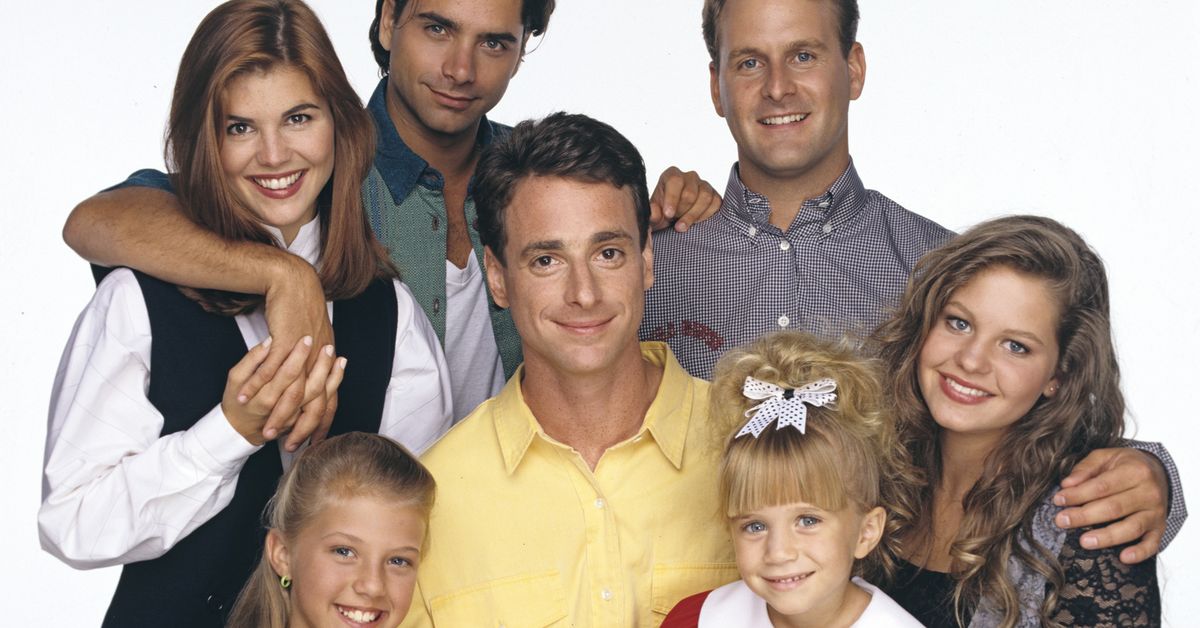 Viewers fell in love with the Tanner family on the '90s sitcom Full House.
Beloved patriarch and widower Danny Tanner won audiences around the world as he tried to navigate raising his three daughters with the help of his best mates, Jesse and Joey. But they somehow get through it with plenty of love and laughs.
The series ran for eight seasons from 1987 to 1995, and was rebooted by Netflix in 2016 with another five seasons of Fuller House. Not bad for a show they said wouldn't last.
"When when it first came out, the reviews said it wouldn't last until Thanksgiving," John Stamos told People on September 22, adding that he always didn't get along with his late co-star Bob Saget.
"The interesting thing was we didn't really like each other in the beginning," Stamos recalled. "We were very different, we came from different approaches to acting and slowly our differences made us interesting to each other."
While the show was as wholesome as they come, some of its cast privately battled demons off-set.
Let's take a look at the cast 35 years since the show wrapped.
87 total views, 4 views today