While Will Smith continues to keep a low profile following his Oscars outburst, his wife Jada Pinkett Smith has stepped out in public for the first time since the March 28 incident.
The 50-year-old actress was all smiles over the weekend when she stood beside actress Debbie Allen and Grey's Anatomy creator Shonda Rhimes for the grand opening of the Rhimes Performing Arts Center in LA.
According to Broadway World, the new facility will be home to the Debbie Allen Dance Academy, and it will also feature several studios including one named after Smith and Pinkett Smith.
READ MORE: Chris Rock addresses Will Smith slap
Despite this being her first public appearance since Smith, 53, slapped Chris Rock, 57, at the Oscars for poking fun at her hair, the actress maintained her silence and did not discuss the events that led to Smith being banned from the Academy Awards until 2032.
READ MORE: New details about plans for the Queen's death revealed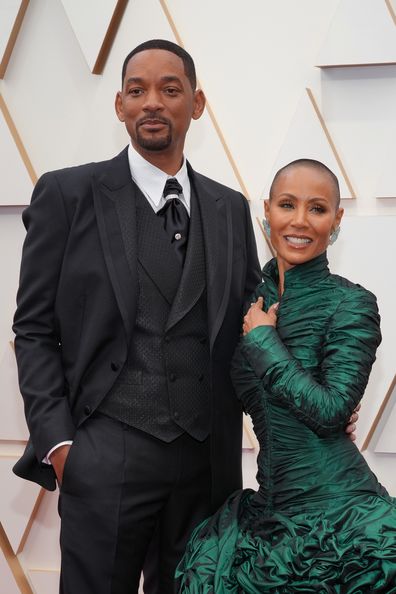 The couple's daughter, Willow Smith, was also seen in public for the first time since her dads controversial actions. The 21-year-old singer appeared alongside Camila Cabello as they performed their new single 'Psychofreak' on Saturday Night Live this past weekend.
READ MORE: David Beckham's speech at son's wedding revealed
Meanwhile, it's been claimed by UK publication The Sun that Smith's absence could be because he is holed up inside a plush retreat to help him deal with the fallout.
"The impact of the backlash has hit Will hard, so he will be getting help on dealing with stress," a source told the outlet. "This is unquestionably the battle of his career.
"It will be a high-end retreat used by the rich and famous and he will be doing a lot of soul searching and working out how he can move forward."
For a daily dose of 9Honey, subscribe to our newsletter here.
46 total views, 2 views today