The man accused of shooting Lady Gaga's dogwalker has been mistakenly released from jail as a result of a clerical error.
On Wednesday, 18-year-old James Howard Jackson was freed from Los Angeles County jail after he was cleared of charges of attempted murder, conspiracy to commit robbery and second-degree robbery, according to booking records.
On Thursday, the Los Angles County District Attorney's Office addressed the situation and said the charges that were dismissed were supposed to be replaced with a superseding grand jury indictment, which was unsealed during a hearing.
READ MORE: Brooklyn Beckham set to take Nicola Peltz' last name after star-studded wedding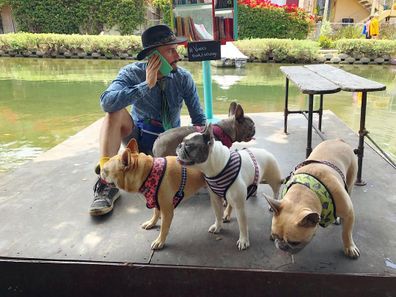 The LA County Sheriff's Department is now searching for Jackson, who is no longer in custody.
Fischer made a statement following Jackson's release, saying he is "deeply concerned" about what has happened.
"While I'm deeply concerned at the events that led to his release, I'm confident law enforcement will rectify the error," Fischer wrote.
"I ask for Mr. Jackson to turn himself over to the authorities, so resolution to the crime committed against me runs its course, whatever the courts determine that outcome to be. Thank you to everyone who is supporting me during this time."
Jackson was arrested last year after he, and his two other suspected accomplices Jaylin White, 20 and Lafayette Whaley, 28, shoot Lady Gaga's dog walker Ryan Fischer in the chest.
READ MORE: Jada Pinkett Smith's 'horrible' memory of getting married to Will Smith: 'I cried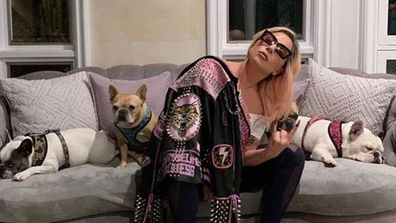 The three men reportedly drove around the Hollywood area in late February 2021, on the prowl for expensive French bulldogs to steal.
The Lady Gaga connection was a coincidence, authorities said at the time. The motive was the value of the French bulldogs, a breed that can run into the thousands of dollars, and detectives don't believe the thieves knew the dogs belonged to the pop star.
The men stole her two French bulldogs, Koji and Gustav and Jackson pulled out a semiautomatic gun and fired, striking Fischer once before they fled.
The violent struggle captured on the doorbell camera of a nearby home. The camera recorded Fischer screaming "Oh, my God! I've been shot!" and "Help me!" and "I'm bleeding out from my chest!"
READ MORE: How Jimmy Stewart, Hollywood's 'most recognisable face', met his true love Gloria McLean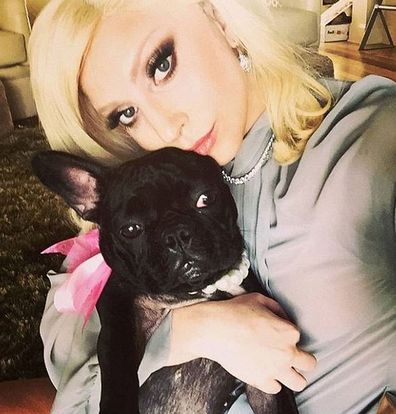 At the time of the incident, Lady Gaga offered of a US$500,000 reward if the dogs were returned "no questions asked." They were later recovered unharmed a few days later.
For a daily dose of 9Honey, subscribe to our newsletter here.
Our new obsession! 20 reasons why we're jel face of Lady Gaga's dog Asia
52 total views, 2 views today