Kaley Cuoco has shared the hilarious moment she tripped up during a mini fashion show in her backyard.
In a funny TikTok video shared by her stylist, Brad Goreski, the Big Bang Theory actress is filmed strutting her stuff, catwalk-style in her garden.
Things started of well as Cuoco commenced her walk in a Dolce & Gabbana minidress and Le Silla platform sandals but things quickly took a turn for the worse.
READ MORE: Renée Zellweger reveals horrendous request by producer before she filmed a nude scene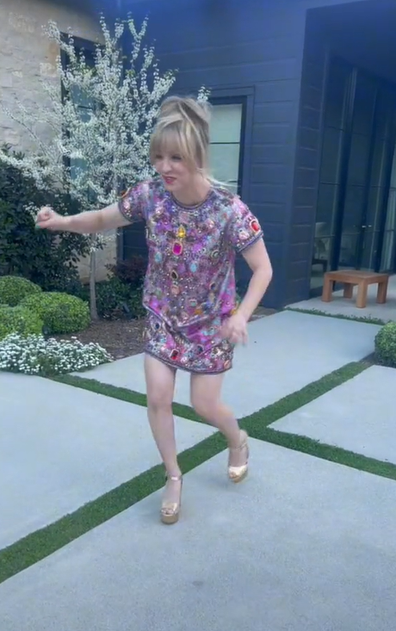 "I just almost died," joked Cuoco as she laughed after the incident.
"I can walk better in heels," wrote Goreski in his tongue-in-cheek caption.
The clip garnered plenty of internet attention, racking up over 59,000 likes and a number of comments from fans chiming in on the clip.
One user jumped to the defence of Cuoco writing, "That wasn't her fault though. The edge of that sidewalk came out of nowhere."
READ MORE: Harry missing memorial reflects 'divided' royals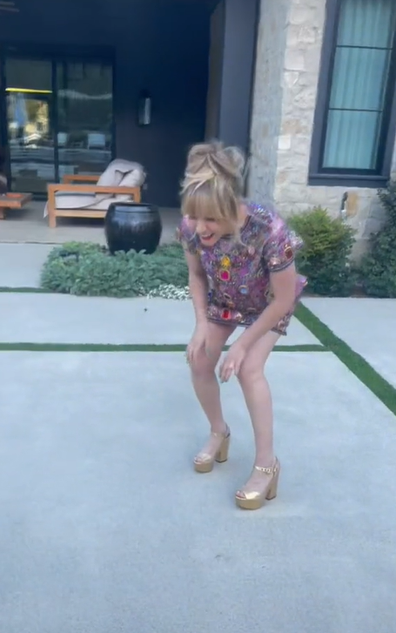 Another woman wrote, "Why is it that every time we stumble in heels we exclaim that we almost died."
A third joked, "My ankle hurts just watching this. Also, this is why I don't wear heels."
Last year, Cuoco announced she and husband Karl Cook had split after three years of marriage.
"Despite a deep love and respect for one another, we have realised that our current paths have taken us in opposite directions," they said in a joint statement.
READ MORE: The $30 million Hollywood 'affair' that led to true love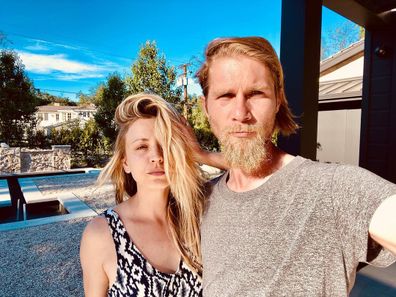 The pair added they hoped to keep their separation "private" and be "forthcoming in our truth together."
They clarified "there is no anger or animosity, quite the contrary" and said the split was a mutual decision made through an "immense amount" of "respect and consideration."
For a daily dose of 9Honey, subscribe to our newsletter here.
144 total views, 2 views today