Kylie Jenner fans are convinced the reality star has given birth after spotting a tiny clue in her sister Khloé Kardashian's latest Instagram video.
Kardashian, 37, posted a glittering clip posing in a festive gown on Christmas Eve, as the littlest members of the Kardashian-Jenner clan could be seen running around in the background.
Eagle-eyed fans noticed 24-year-old Jenner's daughter Stormi, three, wearing a mask in the video — prompting them to speculate why the toddler would be the only one wearing a face covering.
READ MORE: Axed magazine article claims Kylie Jenner and Travis Scott are not a couple despite expecting second baby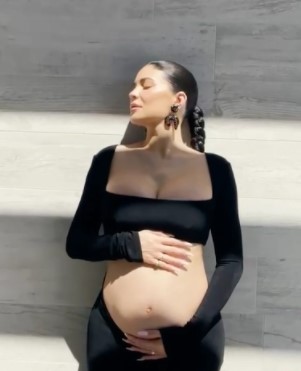 READ MORE: Family of Il Divo star Carlos Marin claim he 'could have been saved' after singer died from COVID-19
"My daughter had a theory that Kylie had the baby bc Stormi is the only one in the pic wearing a mask?!?" one person wondered.
Another wrote: "I assumed it was because Kylie is still pregnant and they didn't want to take risks but it could also be that she had the baby. Fair point. When was she due?"
One commenter speculated if the makeup mogul had given birth early as her due date is believed to be in the early New Year.
"It's very possible. A while back somebody did the math and her due date would be Jan. 2 that's literally next week," one person added.
Jenner is pregnant with her second child to rapper Travis Scott.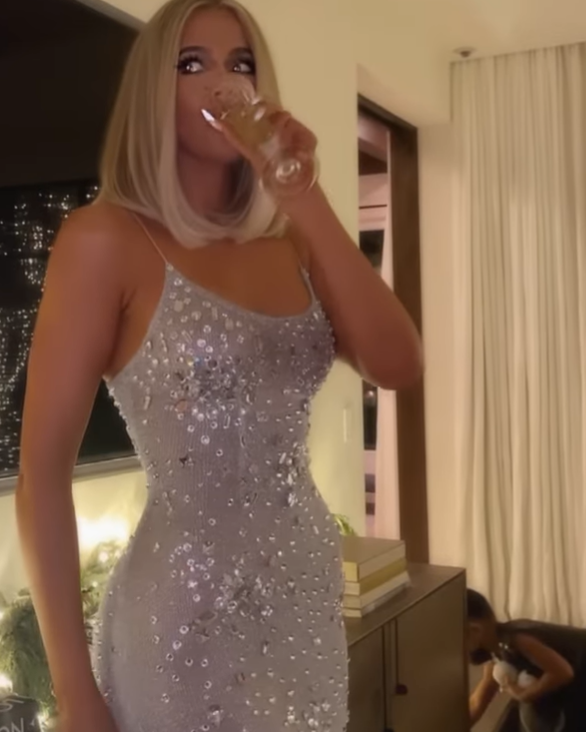 READ MORE: Hilaria Baldwin shares family Christmas photos after Alec thanks supporters for 'kind' messages in 'tough time'
The youngest member of the Kardashian-Jenner family made her return to Instagram over the Christmas period after the Astroworld tragedy, which saw fans of Scott killed in a crowd surge on November 5.
Jenner had remained silent following the tragedy, which left 10 people dead, however reappeared on the app with a festive snap of her mother Kris Jenner and videos of the family's Christmas present, a ginger kitten.
The soon-to-be mother-of-two celebrated her pregnancy with a baby shower earlier this month.
For a daily dose of 9Honey, subscribe to our newsletter here
155 total views, 2 views today