Mariah Carey may be the undisputed queen of Christmas but the holidays weren't always picture-perfect for her while growing up.
In a candid interview with The Mirror, the 52-year-old recalled the Christmases during her childhood, with the singer remembering how the gifts were few but the spirit was there.
"I always wanted Christmas to be perfect and looked forward to the holidays, but I had this incredibly dysfunctional family that would ruin it. Not my mum. She would try to make it fun," she told the outlet.
READ MORE: Eric Clapton wins lawsuit after widow tried to sell late husband's bootleg live CD for $15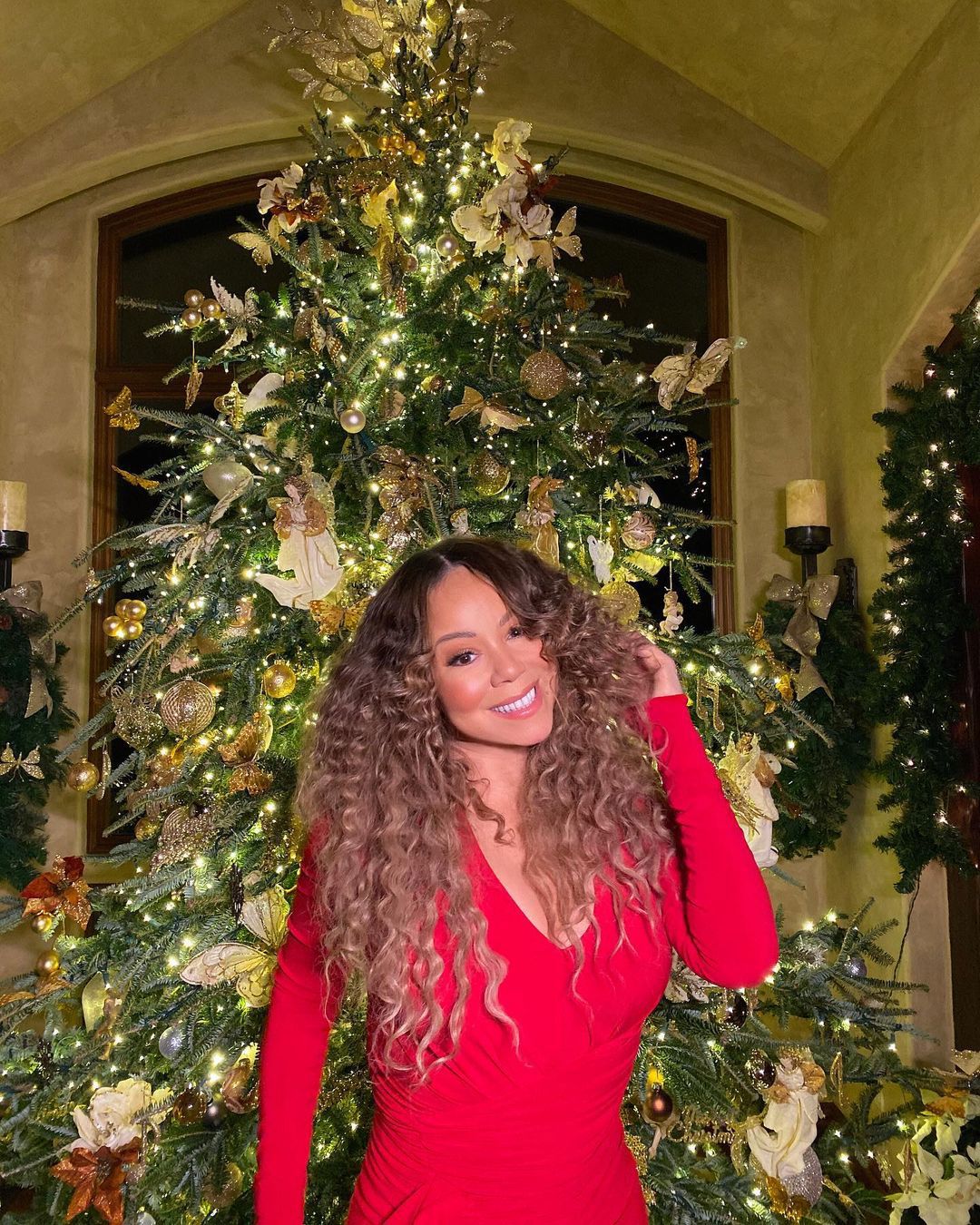 "But we didn't have a lot of money, so sometimes she would wrap up fruit because it was all she could afford. I was like, 'When I grow up, I am never going to let that happen. I am going to make Christmas perfect, every year.'"
True to her word, Carey now goes out of her way to make special for her children, 10-year-old twins Morrocan and Monroe. In a recent interview with Vogue, the singer said Christmas mornings now consists of cashmere robes and Christmas PJs with her kids.
READ MORE: Comedian Trevor Noah files lawsuit against New York hospital and surgeon claiming botched surgery left him with 'serious personal injuries'
https://www.instagram.com/p/CJPj2JeABf-/
"Santa Claus visits us [the night before], and he brings his reindeer. We hang out, he comes over, and then I'm my own little elf getting stuff ready. I end up going to bed at five in the morning, which for me is not a big deal, but then the kids want to wake me at six," she revealed.
"So I get up and we have breakfast. I do PJs, and I live for a beautiful cashmere robe. I throw on some shades, put my hair up in a little bun, and put on my new favourite slippers.
READ MORE: Celebrities with weird but wonderful Christmas holiday traditions
"I want a peaceful, calm Christmas, where I can enjoy the beautiful surroundings and people will be nice to each other," she continued, adding that she always spends it in Aspen, Colorado.
"These are the things I didn't have as a child. I'm buying myself a hot tub for the new house that I just bought in Atlanta — that's my gift to me. But I'm not looking for anything else."
In regards to her family, Carey remains estranged from what she calls her "ex-brother" and "ex-sister". 
Last year, the 'All I Want For Christmas' singer told Vulture that for years she has been estranged from brother Morgan Carey and sister Allison Carey. 
"Here's the thing: They have been ruthlessly just heartless in terms of dealing with me as a human being for most of my life. I never would have spoken about my family at all had they not done it first," Mariah told the publication. 
"I have forgiveness in my heart, and so I forgive them, but I am not trying to invite anybody to come hang out over here. I think they're very broken, and I feel sad for them."
For a daily dose of 9Honey, subscribe to our newsletter here.
187 total views, 2 views today