Kanye West says there are people who don't want Kim Kardashian to become a lawyer because they are scared of the positive impact she could make.
The chart-topper even suggested her tutor was to blame for the reality star failing her bar exam, twice.
On Thursday, Kanye made his second appearance on the 'Drink Champs' podcast hosted by N.O.R.E. and DJ EFN. He spoke candidly with the two hosts about his former wife's journey to become a lawyer.
"I feel like there are people who might not want Kim Kardashian to become a lawyer, because you know what happens when Kim Kardashian becomes a lawyer? That shirt gets a little bit higher. The cleavage gets a little more covered up. It's 14-year-old girls, 17-year-old girls that are posing a little bit they want to become a lawyer," he said.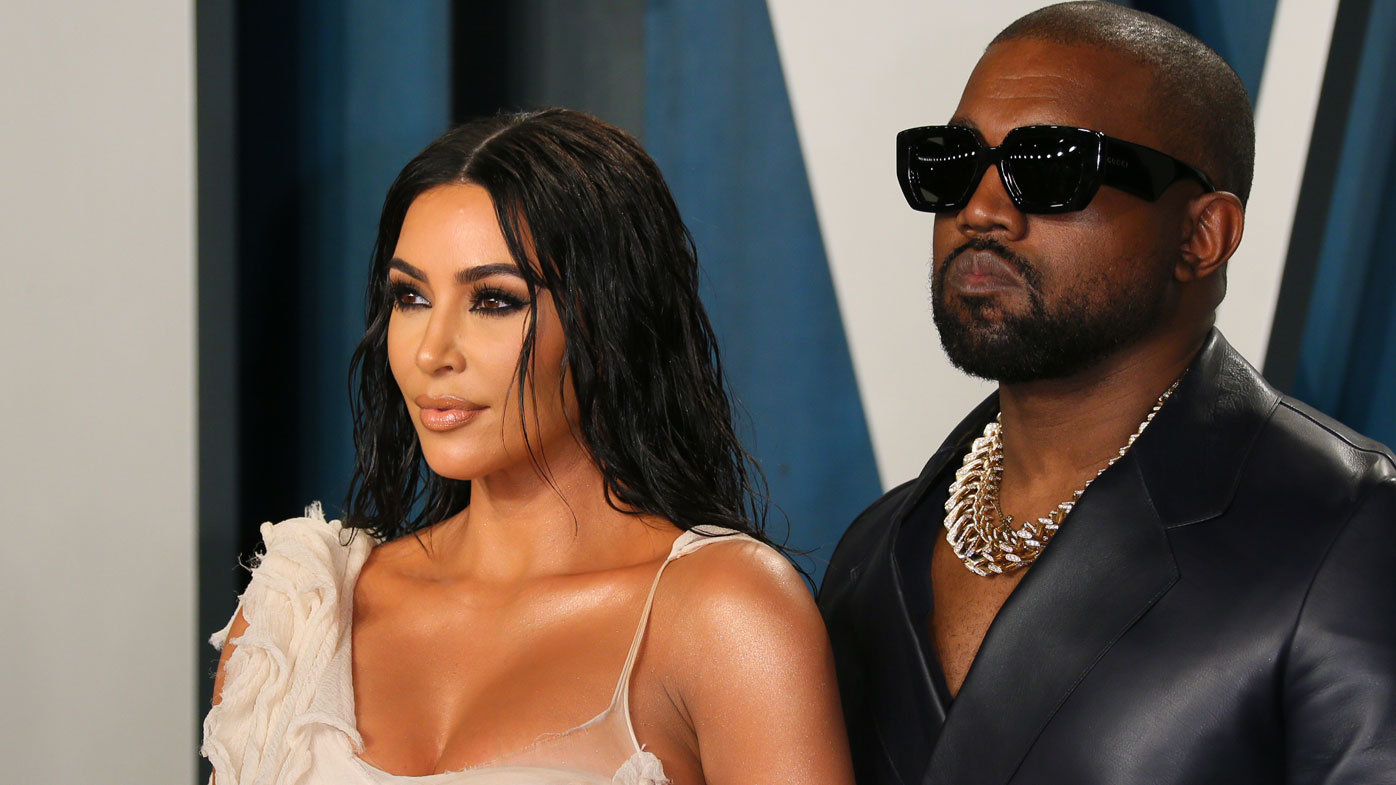 READ MORE: Meghan Markle apologises to UK court
"She affects people in that way, and there's people who don't want her to affect women in that way. They want her to affect them in that other way," he added.
Kanye also alleged that some of the lawyers Kardashian sought tutoring from negatively impacted her exam results, saying that they may have been the reason she failed.
The rapper dubbed one lawyer an "idiot", saying that he made "bad suggestions", causing the music artist to fear "She['s] gonna fail the bar the third time."
He claimed that this could have led to Kim failing the bar for a second time. Listen to a snippet of the recording above.
https://www.instagram.com/p/CP9FOmvgOot/?utm_source=ig_embed&amp
READ MORE: 'Stoic and strong': Peter Ford describes Patti ahead of Bert Newton's funeral
Earlier this year in May, Kim revealed that she failed the baby bar, the final exam for first-year law students, twice during the final season of Keeping Up with the Kardashians.
For a daily dose of 9Honey, subscribe to our newsletter here
167 total views, 2 views today