Reacting to the video, Kumchacha has said kissing people on their lips is the wrong way of rewarding them.
"The best way to reward a student is to give her a perk," he suggested on Okay FM on Monday, August 23. "The Priest took too long to remove his lips from the last student he kissed."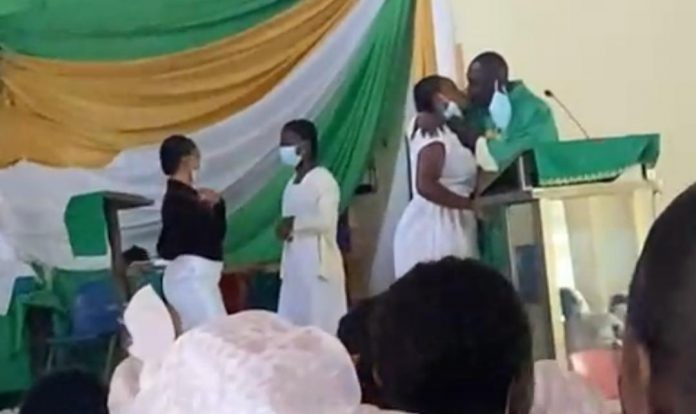 He said the portion of the Bible that preaches about fellow Christians greeting each other with kisses has been misinterpreted, adding that he and other pastors would have done worst if that is what it means.
"When the Bible says we should greet each other with a kiss, it doesn't mean you should kiss any woman or someone's wife that enters your church. If that is the case, pastors will jubilate. We would kiss and smooch the women in our churches."
He said pastors kissing women in the church is satanic and, it is similar to other pastors who bathe women.
"If you are a pastor and kiss ladies in your church, then you are Satan. It is just like the pastors that take advantage of women by bathing them. No man of God will strip women naked and bathe for them. It's an abomination," he added.
226 total views, 4 views today