Aussie actress Samara Weaving is a director's dream. She can be the girl next door on the small screen, à la on Home and Away, or the kickass newlywed on the big screen, like in the thriller Ready Or Not. But one role she has yet to play is that of action hero — until now.
The 29-year-old stars in the new blockbuster Snake Eyes: G.I. Joe Origins, opposite Crazy Rich Asians star Henry Golding in the titular role. Weaving plays counter-intelligence officer Scarlett, and the role opened up a whole new world for the Adelaide-born star.
"I hadn't really done this before, but the opportunity came along and I just couldn't say no to it," Weaving tells 9Honey Celebrity ahead of the film's July 22 premiere. "Of course, I wanted to play an action hero. I thought that was really cool."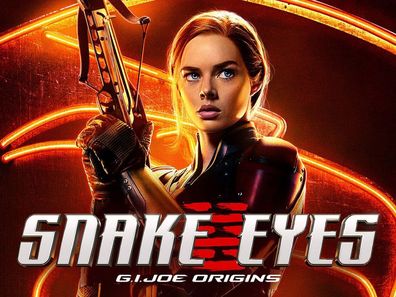 The film is the third in the G.I. Joe film series — predecessors G.I. Joe: The Rise of Cobra premiered in 2009 and G.I. Joe: Retaliation in 2013. In this offering, Golding is Snake Eyes, a loner who is welcomed into an ancient Japanese clan called the Arashikage after he saves the life of its leader. He is trained as a ninja warrior and is welcomed into the home by the Arashikage before secrets from his past emerge.
"Even though it's a really action-packed movie, it definitely has a real grounded story of self-discovery that I think everyone can relate to," Weaving says.
READ MORE: Aussie actress Samara Weaving cast as ex-Playboy bunny Holly Madison in TV series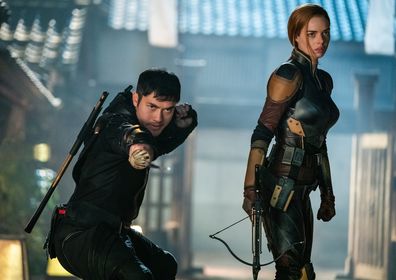 Her character of Scarlett was the very first female member introduced in the original G.I. Joe: A Real American Hero toy line back in the '80s — a feat not lost on the Aussie favourite.
"I was super excited, closely followed by being very, very nervous playing someone who has such a following behind them already. I really wanted to do Scarlett justice," she said when asked about playing an iconic action figure.
"I love that she went to law school and went into the military, like, she has such an impressive resume. She's a leader, a teacher and she's maternal but strong. She's everything."
READ MORE: Samara Weaving to star as forgotten American socialite Elizabeth Patterson Bonaparte in biopic
Ingraining herself into the psyche of Scarlett, Weaving underwent military training for two weeks ahead of filming in Japan in late 2019. And while hers was not as gruelling as Golding's fight training and swordsmanship, it still took its toll.
"Probably not as intense as Henry, but I definitely got a personal trainer beforehand to help me," she reveals. "And when I landed in Japan, we had around two weeks of pretty intense training and learning all the fight sequences. I did have incredible stunt doubles — there's really incredible women who can kick a lot of arse."
Speaking of, Weaving can certainly hold her own in a fight scene. One of the last times she's got physical for a role was in the thriller Ready Or Not. In the 2019 film, she played newlywed Grace, whose wedding night takes a sinister turn when her strange new in-laws force her to take part in a terrifying game of life and death.
So intense were the scenes, Weaving accidentally punched her co-star, Andie McDowell, in the face.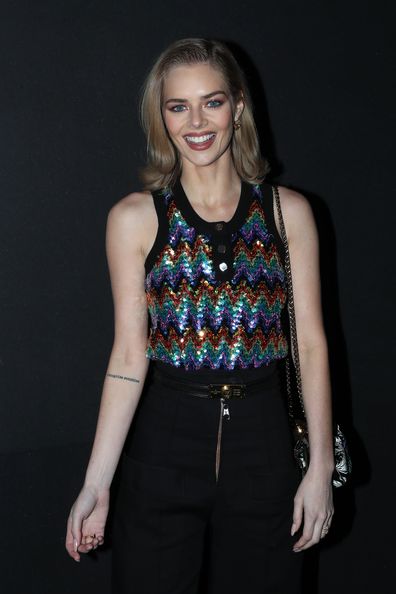 With Snake Eyes' scenes being equally heated, one has to wonder if some fight sequences also went astray. Thankfully, according to Weaving, nothing untoward happened.
"Luckily, no. Not that I can remember," she laughs. "But no one was harmed by the hands of Sam, thankfully."
Snake Eyes: G.I. Joe Origins is now in cinemas.
299 total views, 2 views today