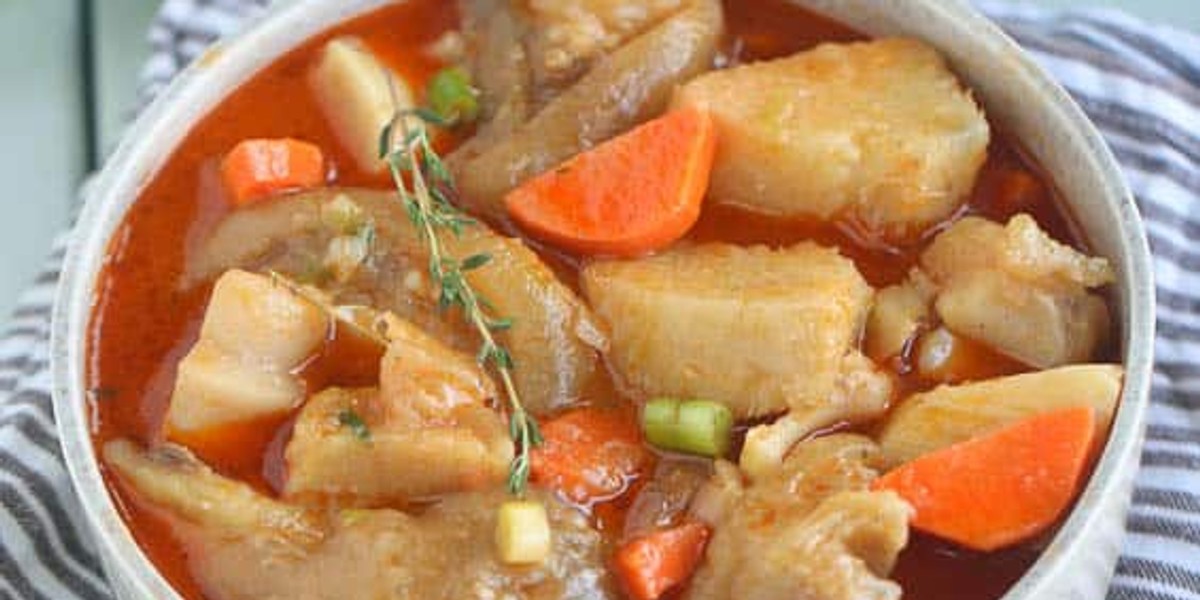 1 tablespoon smoked paprika
1 tablespoon minced garlic
½ -1 teaspoon cayenne pepper
1 tablespoon chopped parsley
1 scotch bonnet pepper optional
Heat a large heavy-bottom saucepan with about 2 tablespoons oil then add onions, celery and sauté for about a minute or two
Add all the spices paprika, garlic, cayenne pepper, thyme, bouillon and salt to taste. Stir for another minute, throw in the cow foot, continue stirring for about 2 minutes add a little bit of water if needed.
Gently add about 8 -10 cups of water to the pot, bring to a boil and simmer for about 2 -3 hours.
About 20 minutes before it is ready add yam, carrot and green onion– cook, until yam is tender. Adjust the seasonings and thickness of the soup.
179 total views, 2 views today