Aussie heartthrob Adam Demos is making waves in Hollywood.
The Wollongong native, 35, stars in the new Netflix romantic drama series Sex/Life — which details a love triangle between married woman Billie Connelly (Sarah Shahi), her husband Cooper (Mike Vogel) and a bad boy ex (Demos) who finds his way back into her life.
READ MORE: Why UnREAL star Adam Demos will never go on The Bachelor
Demos plays Brad Simon, a dreamy yet dangerous music mogul and the heartbreak Billie never got over. Brad emerges from Billie's past to turn her marriage and suburban life upside down. The series, inspired by BB Easton's novel 44 Chapters About 4 Men, retells the story of Billie's rollercoaster relationship with Brad — how it started, how badly it ended and every raunchy detail in between.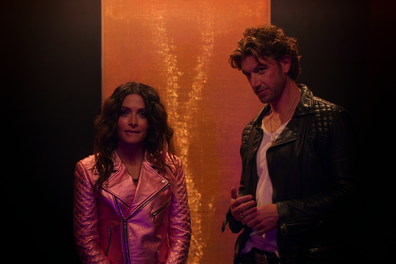 Demos tells 9Honey Celebrity that the show gave him a "refreshing" look at the female perspective of desire and romance.
"[Romantic dramas] are a lot of the time being told from the male perspective," he says. "So it's refreshing that we have this show adapted from the book and incredible writers and all-female directors to tell an important side of the story. I'm definitely grateful I got to be a part of it."
As for shooting several passionate and mostly wild sex scenes throughout the series, Demos says he felt absolutely no pressure or intimidation on set.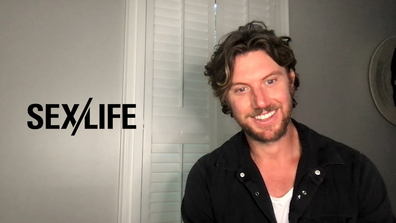 "The environment they created for us was so safe," he adds. "We had an intimacy coordinator. Stacy [Rukeyser] made sure everyone had a voice and we would rehearse all the time. By the time you get there everyone knows what's gonna happen, it's like choreography."
"It's not intimidating, it's not a lot of things you think it might be," Demos continued. "It's a lot more comfortable because of the safety that they put in place."
Despite the ease of NSFW moments in the show, the Aussie star did face one challenge — Demos had never sung or played the guitar before working on Sex/Life, and he took up lessons in a minimal amount of time for one emotional scene.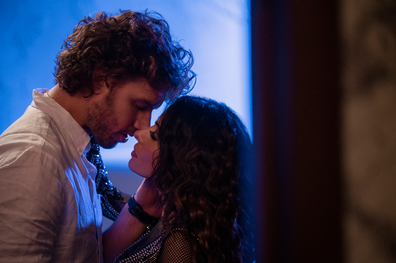 "That's debatable," he jokes, referencing his newfound talent. "I don't know how to play well at all. Let's get that straight. [I was] just trying to learn this one little thing for the whole time.
"There was a time frame and I had singing lessons. We went into a recording studio, which is wild to me — I'm not a singer whatsoever. But it's one of those cool things where you're like 'I'm probably never gonna do this again.'"
He adds, "a lot of people pay to go into a recording studio and that was part of my job, so it was cool. But I don't think I'll try and make a career out of it."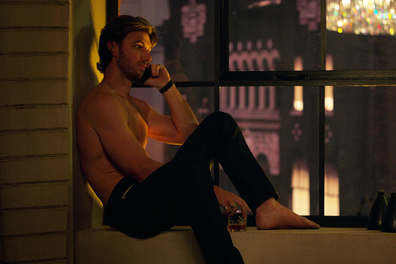 When it comes to donning his Aussie roots, Demos has carried his accent from Down Under all the way across the ditch. His other recent roles (UnReal and Falling Inn Love), as well as Sex/Life, feature the distinct Aussie voice that has stuck with him throughout his career.
READ MORE: What's going on with Britney Spears?
"You audition for certain things in different accents," he explains to 9Honey Celebrity. "The thing with this role is I've worked with Stacy before in UnREAL — she was the showrunner for Seasons Three and Four that I was in. So she knows me as an Australian and I think you know my voice is already in her head. So that was sort of the way that this worked out."
Demos says hopefully one day he can put his American accent to the test.
"But, you know, I would like to do American [accent]," he says. "I got the opportunity to do such an incredible role, like an emotional roller coaster so it was one less thing to think about so that was handy."
Sex/Life is available to stream on Netflix from June 25.
2,073 total views, 2 views today