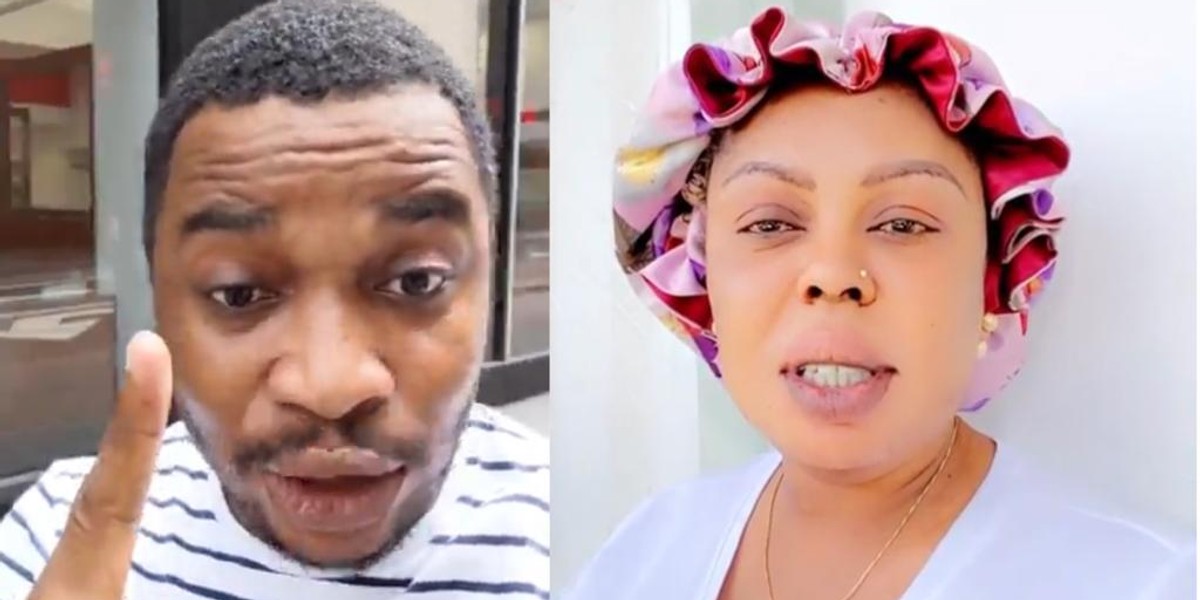 Jonas's outpour on Afia Schwarzenegger has triggered the mother of three to reply to him with more insults. Afia Schwarzenegger has since been posting all day about the 'glass nkoaa' activist's insulting her.
In Afia's reply, apart from raining insults on Jonas, she furthered alleged that Jonas is an illegal immigrant who absconded after travelling on the ticket of DJ Switch to the U.S.
Afia Schwarzenegger went on to show off her home to prove that she is living better than Jonas. "I am not walking in someone's country to say glass nkoaaa, this is my home, look at the floor," she said in the video below.
Further dragging Jonas, Afia Schwarzenegger attacked his family when she said "son of a fool," and added that "you couldn't even do car park job, me I have companies … my feet is even nicer than your face".
Afia Schwarzenegger also called on US Embassy in Ghana to check up on Jonas for being an illegal immigrant as she claims that young Ghanaian Disc Jockey, DJ Switch engaged in visa fraud to take Jonas to America on her ticket.
"@usembassyghana please I need an appointment @usembassyghana I have informations of an illegal business that went thru your embassy..please I need to educate you people about PASSENGERS (,business of ghanaian celebrities) @usembassyghana please give me an appointment my email address is Owontaa@gmail.com. Thank you," she wrote.
Listen to her allegations in the video below.
109 total views, 2 views today