Chrissy Teigen addressed her bullying scandal for the first time in person while praising husband John Legend for his support.
The Cravings cookbook author told TMZ photographers yesterday that she's feeling "good" after a tumultuous month. She also insisted she has "no idea" if she's will be sitting sit down with Oprah Winfrey to do a "Meghan Markle"-type interview as rumoured.
READ MORE: What happened between Chrissy Teigen and Courtney Stodden?
Teigen made no comment on whether she'd want Courtney Stodden to be a part of the interview, after Stodden — who identifies as nonbinary — told TMZ they're willing to join Teigen and Winfrey for a conversation.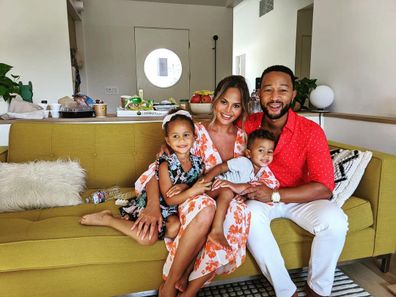 The Sports Illustrated model, who came under fire for her past social media bullying earlier this year, has released multiple public apologies but hasn't spoken out via video or in-person until now.
She went on to thank her husband, 42, telling the photographers, "Oh, my God. He's been everything."
Teigen, who has 13.5 million Twitter followers, became embroiled in the bullying scandal in May. In an interview with Daily Beast, Stodden claimed that Teigen sent them cruel direct messages, such as "I can't wait for you to die."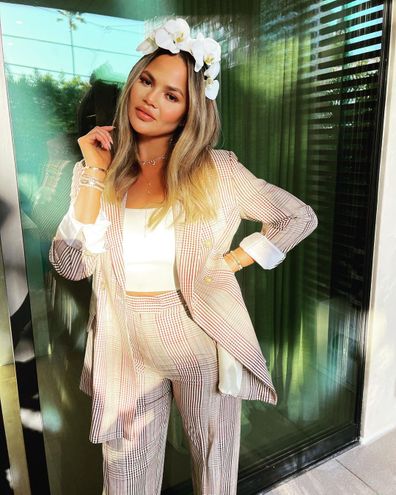 "I am ashamed and completely embarrassed at my behavior but that is nothing compared to how I made Courtney feel," Teigen tweeted in part of her first apology to Stodden. "I have worked so hard to give you guys joy and be beloved and the feeling of letting you down is nearly unbearable, truly. These were not my only mistakes and surely won't be my last as hard as I try but god I will try!!"
The former Lip Sync Battle host later shared a second written apology to anyone else she might have hurt online after receiving continued backlash for the Stodden controversy.
"There is simply no excuse for my past horrible tweets. My targets didn't deserve them. No one does. Many of them needed empathy, kindness, understanding and support, not my meanness masquerading as a kind of casual, edgy humour," Teigen wrote in her second apology. "I was a troll, full stop. And I am so sorry."
READ MORE: Every single one of Chrissy Teigen's feuds explained
Legend also came to his wife's defence amid the bullying drama. Earlier this month, fashion designer Michael Costello posted screenshots of an alleged conversation between Teigen and himself from 2014, in which she accused him of being a racist due to a "photoshopped comment." According to a report from Insider, these DMs may not have been real.
"Chrissy apologized for her public tweets, but after her apology, Mr. Costello fabricated a DM exchange between them," Legend tweeted. "This exchange was made up, completely fake, never happened."
"I encourage everyone who breathlessly spread this lie to keep that same energy when they correct the record," he added.
For a daily dose of 9Honey, sign up here to receive our top stories straight to your inbox
225 total views, 2 views today